Meet Our Cypress Dental Office Team
Our friendly staff will greet you with a warm welcome and make you feel right at home. Once you're in the operatory, Dr. Faye Uy and Dr. Tiffany Lin are just as comforting and kind. Our dentists in Cypress go above and beyond to make sure that your dental health is taken care of and that you enjoy your visit with us.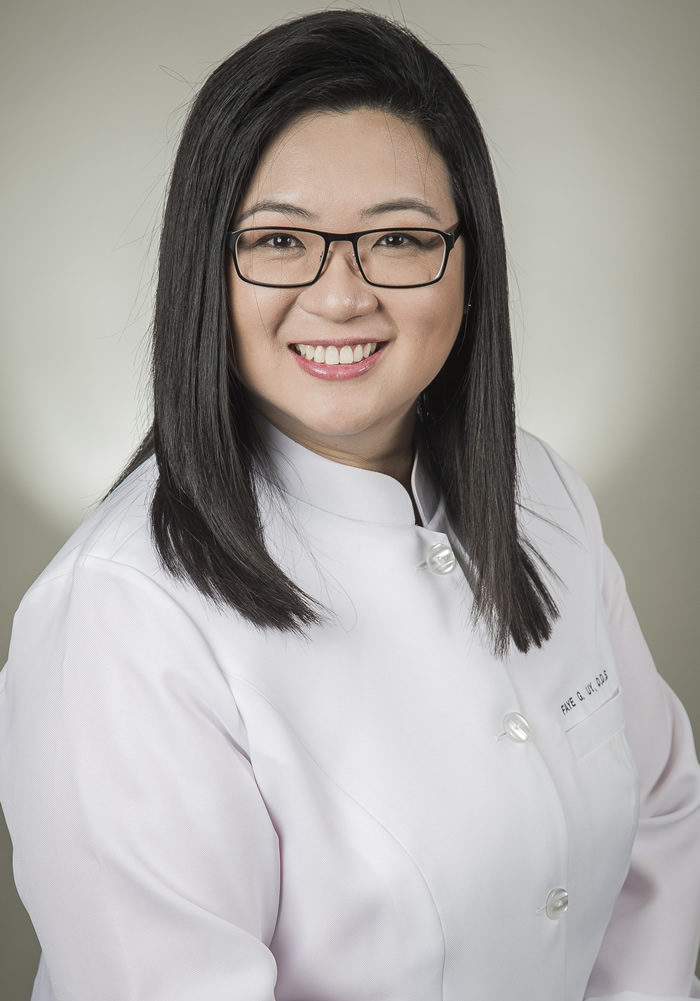 Dr. Faye G. Uy

Doctor of Dental Surgery
Your smile is important to me. That's why I became a dentist! My staff and I work hard to create a fun and friendly atmosphere at Toothworx Modern Dentistry so that you and your family will not only feel comfortable but will enjoy coming to see us. I obtained my Doctor of Dental Medicine degree from University of the Philippines in 1996. After that, I completed a postgraduate residency program in Oral Surgery at the Philippine General Hospital. In 1998, I became a full time dentist with a private practice. In 2006, I moved to Southern California where I worked in both corporate and private dental settings. On August 8, 2010 I opened iSmile Dental Care in Lakewood. It was a very proud moment for me!
Since that time, I have been privileged to serve the wonderful community of Lakewood and its neighboring cities. I am a big believer in minimally invasive dentistry and I strive to bring the very best dental care to my patients. This includes using state of the art technology and continually developing my skills and knowledge. I regularly attend dental seminars and workshops around the country to make sure I know what the latest developments are in the industry to serve my patients better.
When I am not in the office I really enjoy cooking and spending time with my family and friends.
My team and I look forward to seeing you and brightening your smile soon!
Dr. Tiffany Lin

Doctor of Dental Surgery
I believe every person deserves a healthy smile. As your dentist, it is my hope to help you achieve this goal. To reach this, I aim to develop long-standing, trusting relationships with my patients by giving the best available treatment possible.
Originally from the Bay Area, I moved to the Midwest to receive my undergraduate degree in Biology with a Minor in Music from Washington University in St. Louis. From there, I returned to California to obtain my Doctor of Dental Surgery degree from the nearby University of California Los Angeles School of Dentistry in 2018. Afterwards, I completed a hospital-based residency in the Community Regional Medical Center in Fresno, CA and worked with veterans at the Fresno VA facility. Now, at iSmile, I hope to continue to bring evidence-based dentistry care to all of my patients so they can reach oral health.
In my free time, I love to go hiking and exploring different restaurants in the greater Los Angeles area.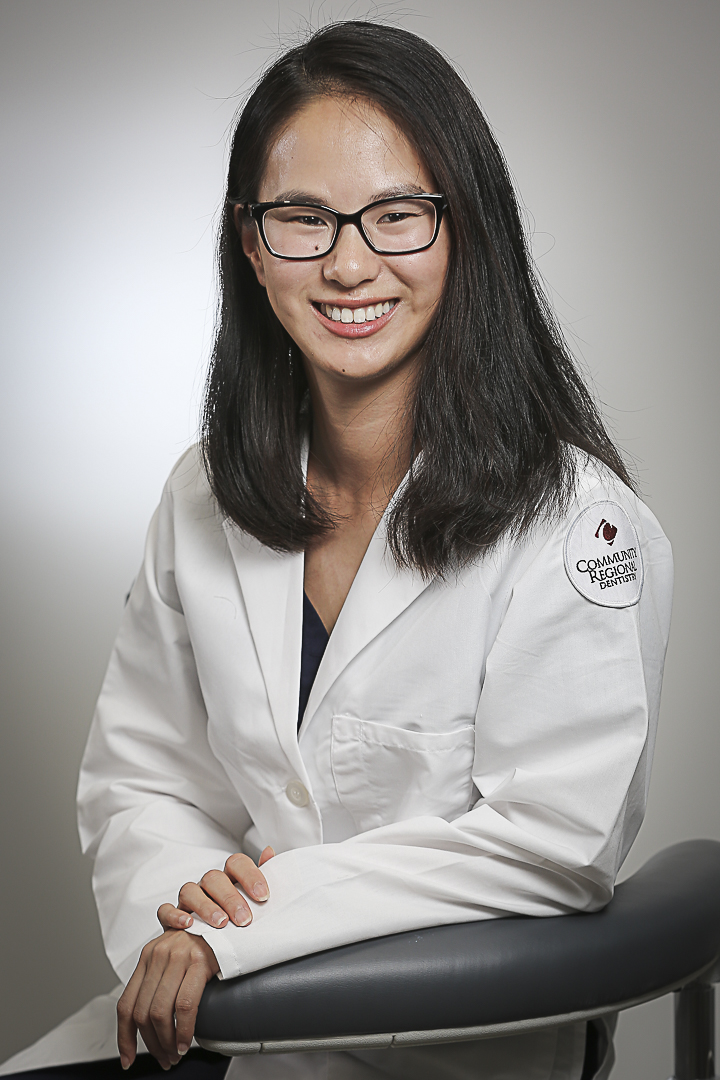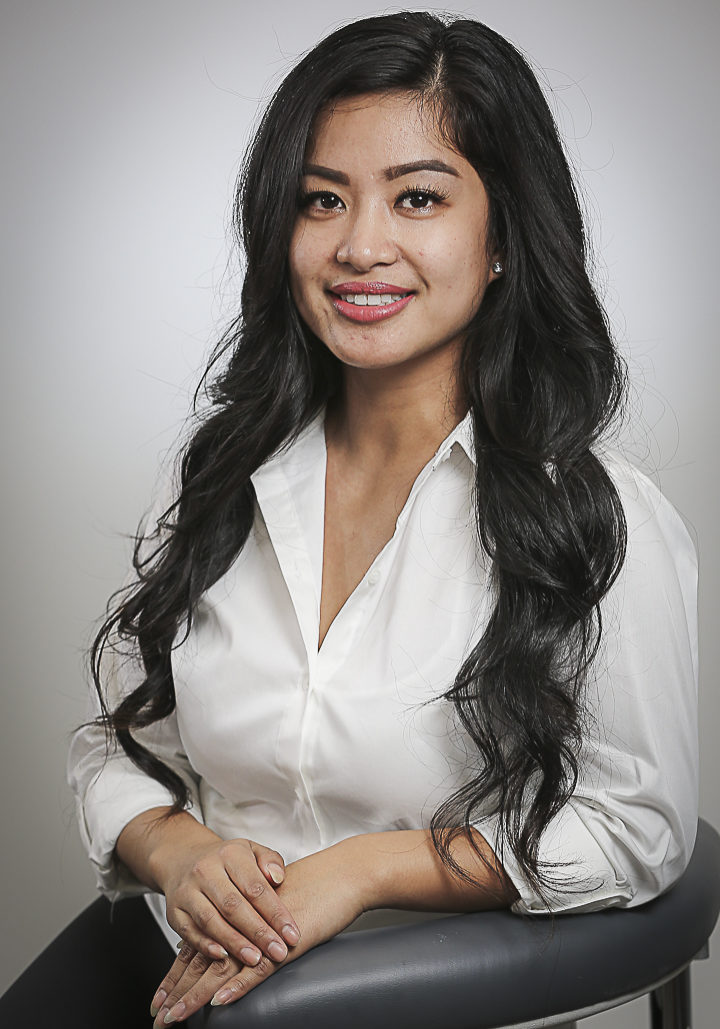 Jinky-Mae

Dental Hygienist
Welcome to our office! My name is Jinky-Mae and I am enthusiastic to share my knowledge and experience serving as your registered dental hygienist here at Toothworx Modern Dentistry. Before pursuing my dream as a hygienist, I was a dental assistant for 6 years working both front and back office. I also previously worked as an office manager.
Now, I am a proud graduate of West Coast University, with a Bachelors of Science in Dental Hygiene. I pursued my dream to be a hygienist because I promised my grandmother that I would personally clean her teeth for her one day. Although I could not keep my promise because she left me too early, I'm sure she's very proud of me. Because of this, I feel a very strong connection with all of my patients and treat them like family. I personally take pride in changing lives one smile at a time (:
When I am not at the office, I spend as much time as I can enjoying the company of my family & friends. I stay active by regularly working out at the gym and doing Polynesian dancing and fire dancing.
I also find pleasure in traveling as it has enabled me to appreciate different cultures, savor exotic food and bask in breathtaking scenery.
Ashley

Patient Coordinator
Hello! My name is Ashley and I am your patient coordinator. I am excited to be a part of this team that shares the common goal of ensuring the best care possible for our patients. Here at Toothworx Modern Dentistry, we emphasize quality over quantity. We treat our patients like family. I am fairly new to the dental field and in a very short time, I have learned so much working alongside my knowledgeable peers. I am fortunate enough to have the opportunity to work in an environment that strives to keep up with all of the current techniques and technology that dentistry has to offer. One of my many tasks is to work with our patients and create a plan to help them achieve and maintain a happy, healthy smile. Seeing the joy and pride our patient take in their smile after their visit gives us an indescribable sense of fulfillment.
Outside of work, I enjoy spending time with my family and friends. They are my greatest supporters and I am grateful for all of the time I get with them. Creative is one of the words would best describe me. Learning new crafts and trying new projects are some of my favorite hobbies. It is so satisfying to finish a project that you created all on your own. If I am not with family I am most likely out traveling to experience new places and food.
I take great pride in being a part of such a passionate team and I look forward to meeting each and everyone one you.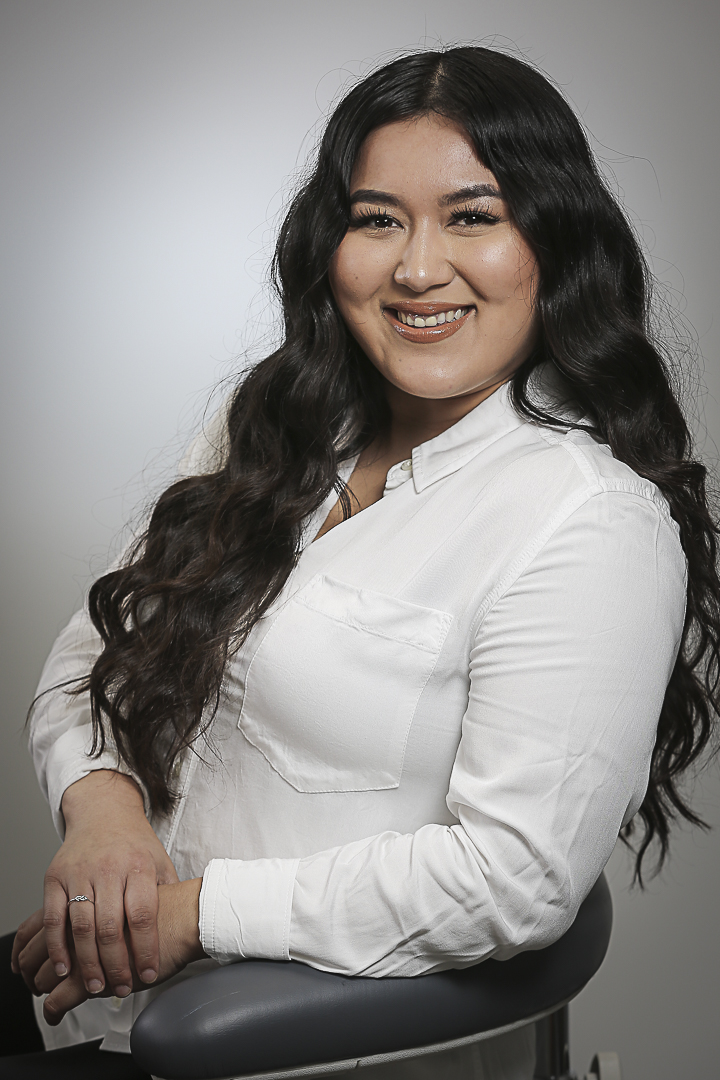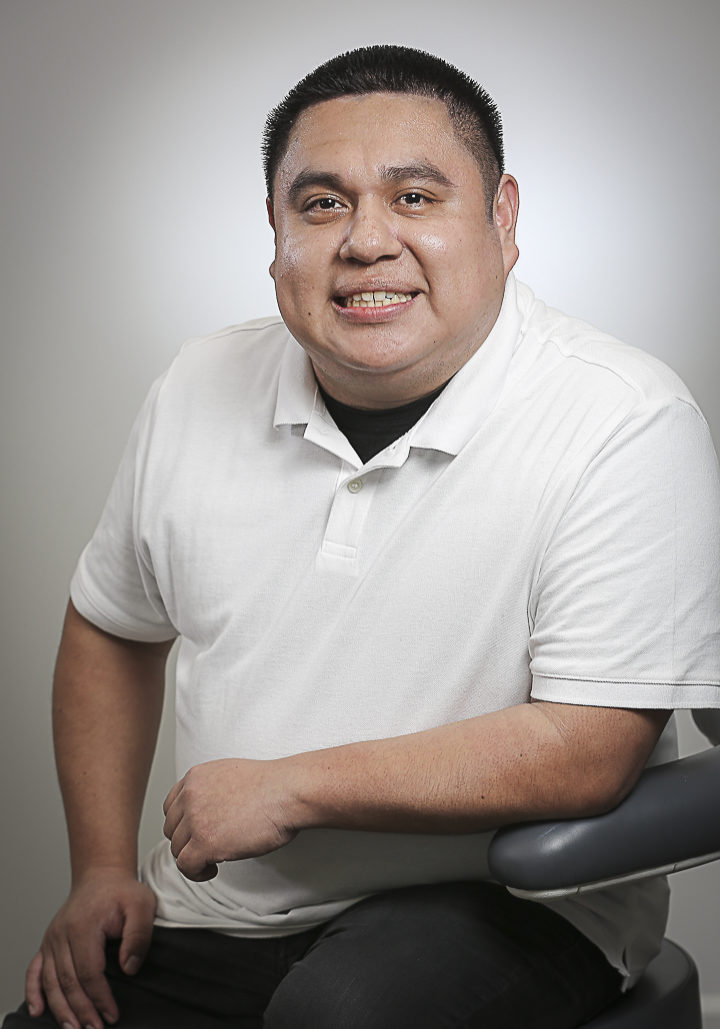 Gerson

Patient Coordinator
Hello my name is Gerson. I have been working alongside Dr. Faye Uy since 2016. My career in the dental field started back in 2012 when I worked for a major dental supply corporation serving and assisting multiple offices. Fast forward to the present, I am now a patient coordinator here at Toothworx Modern Dentistry. Being a patient coordinator is more than just a title to me, it motivates me to provide the best service and care our patients deserve.
In my free time, I enjoy concerts and outdoor events because of the atmosphere and the memories I am able to create. Other things I do for entertainment include watching shows such as The Office, The Walking Dead, and occasionally listening to podcasts.
Joining the team has been very rewarding; everyone inspires me to surpass my limitations to be the best that I can be. I find fulfillment in seeing the joy in patients' faces, knowing that our team made a difference in their lives. I look forward to helping and providing you with the best patient care.
Rachel

Registered Dental Assistant
With an accounting background, I started working in the dental field in 1991, taking on both front and back office responsibilities. Having gained the necessary experience, I challenged the Board Exam and got my RDA license in 1997. Through the years, I have witnessed the growth and advances in dentistry and while it has been very challenging for me to cope with modern dentistry, I feel blessed to be part of the Toothworx team since Day 1.
I have observed how Dr. Faye incorporated the best products and modern technologies into her practice, how she untiringly studied to better herself, how she subjected her team through rigid trainings, and how she painstakingly hand picked every member of the team. I feel proud to share her commitment to giving our patients the best care possible.
Here at Toothworx Modern Dentistry, we all share the same enthusiasm of creating a happy and pleasant environment for our patients. Seeing a glowing smile on our patients' faces is the goal that the whole team strives for! Because of our amazing team, coming to work is so enjoyable for me. Toothworx is my home away from home.
Outside of work, I enjoy serving at church and sharing my faith. I have 2 sons who have given me 4 beautiful grandchildren. Adrianna, Charlotte, Isaiah and Ezra are my pride and joy! They keep me busy, happy and young!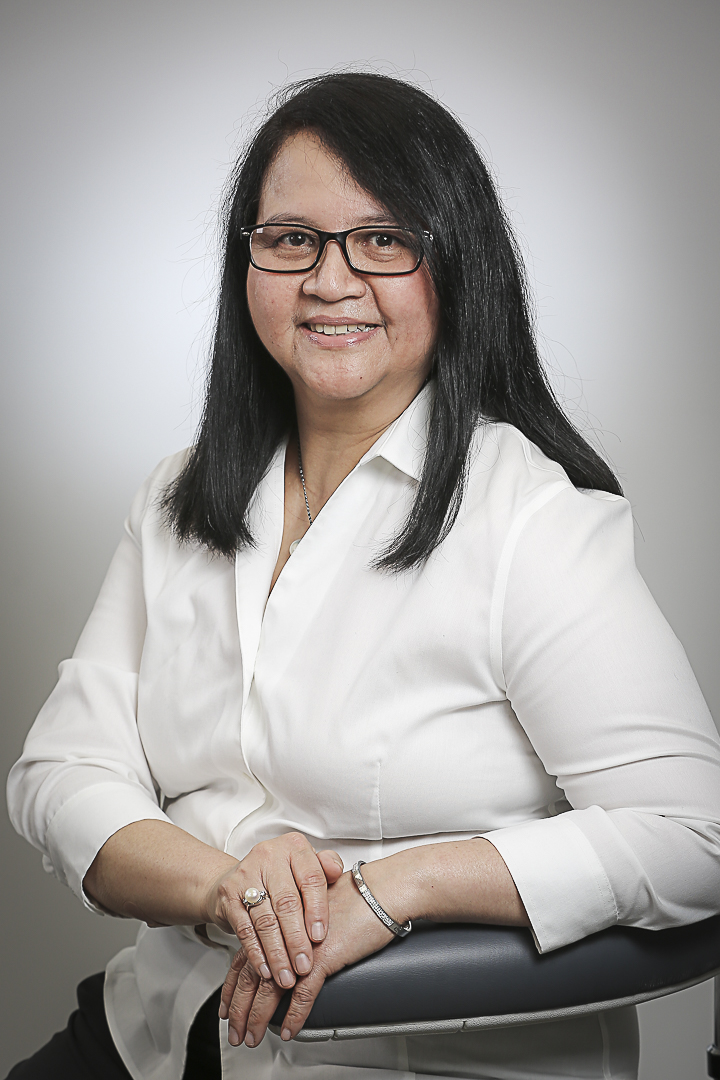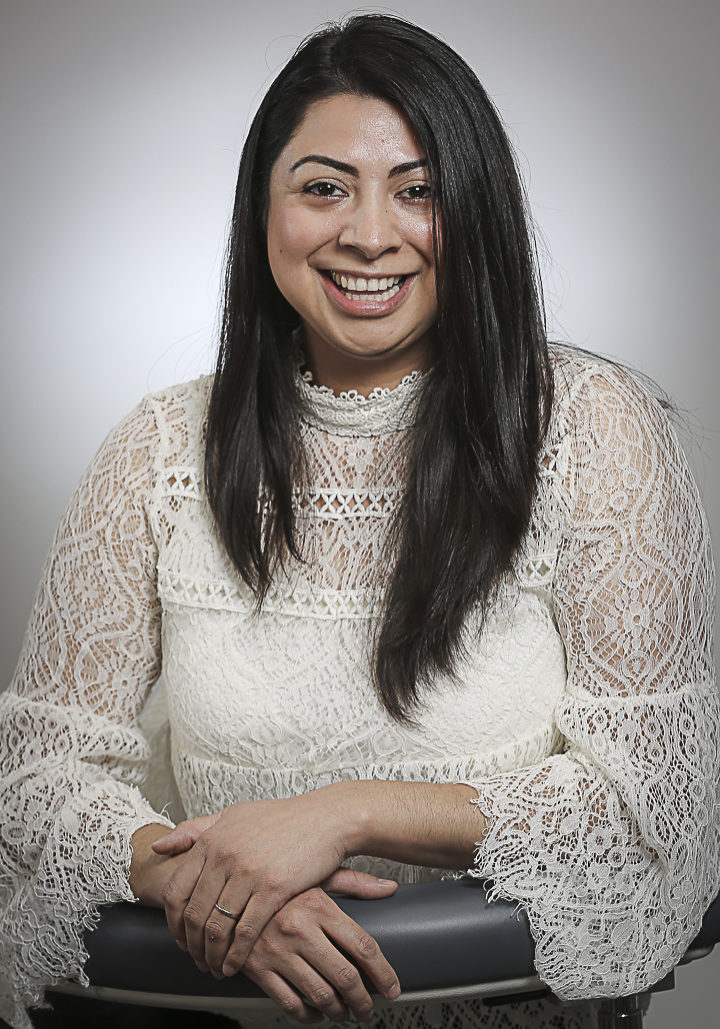 Erika

Registered Dental Assistant
Hello, my name is Erika Mora. I am a Registered Dental Assistant at Toothworx Modern Dentistry. My main responsibilities include making sure every one of our patients is comfortable in the chair during treatment and to assist the doctor with different procedures.
I have been an RDA for over 16 years, having worked both front and back office. I prefer the back office duties because I feel I get a closer connection with our patients while in the chair.
As an assistant, I am exposed to the different specialties and people from all walks of life. I personally love working with kids, they make my day be fun! Speaking of fun, outside of work, I like to take long walks in the park with my three dogs: a Chihuahua named Chiquita, a Jack Russel named Nano and a Schnauzer named Rocco. I also enjoy watching basketball games and miss listening to Vin Scully on TV. Go Dodgers!
Sam

Dental Assistant
I graduated from the Registered Dental Assisting program at George Brown College Waterfront in Toronto, Canada in 2016. I believe in the value of a healthy, beautiful smile and enjoy contributing to help patients achieve the smile they have always desired. I understand that having a nice smile boosts an individual's confidence and can be a life enhancing experience as well.
The leading-edge technology and equipment at Toothworx Modern Dentistry fascinate me and I utilize them to give the best patient care and experience possible. The office strives to be always on top with the best and latest technology and materials to achieve optimal efficiency and higher quality dental care. I am pleased that Dr. Faye and the entire team share the same vision.
In my spare time, I enjoy spending time with my family, turning up with his friends, playing basketball, as well as taking care of my sneaker business.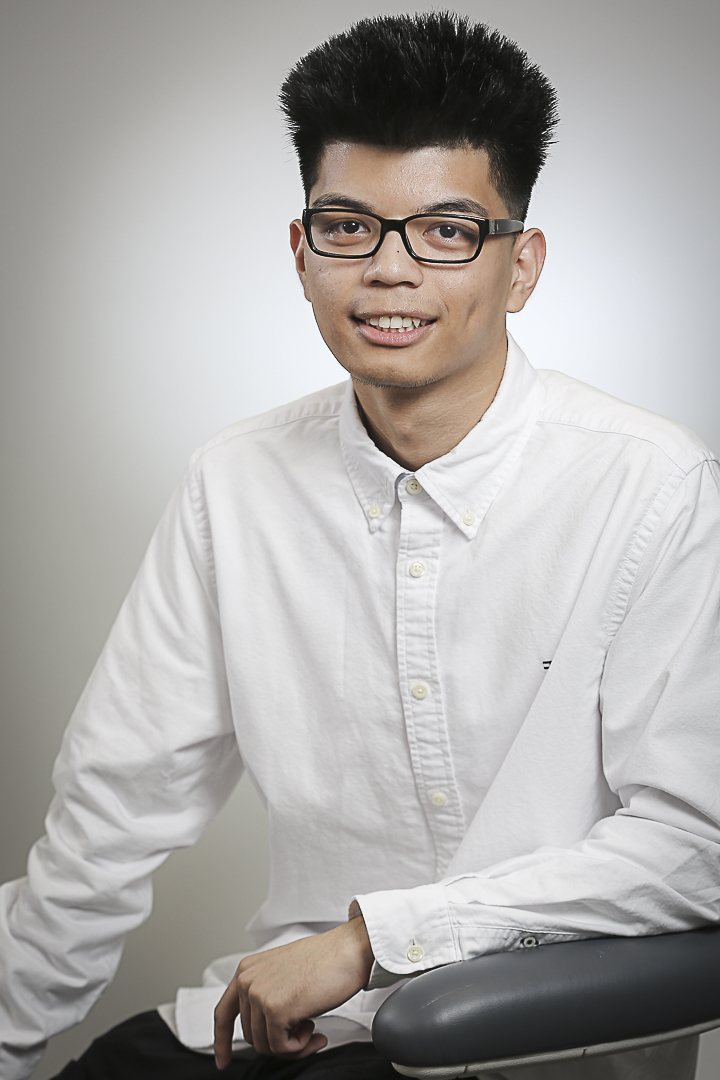 Schedule a Consultation Today
We can't wait to hear from you. Call 657-777-4177 or schedule an appointment online!